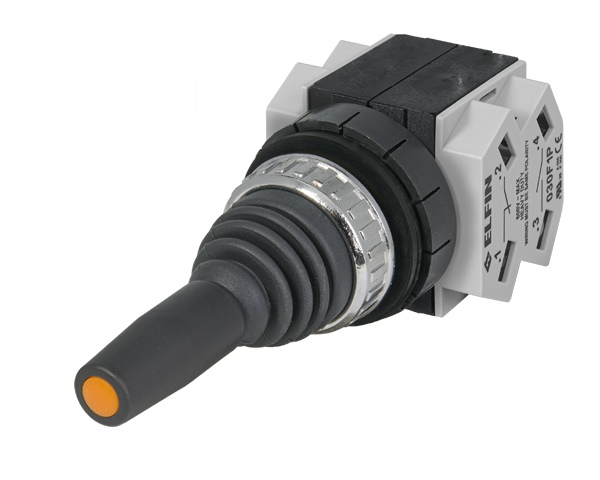 Click to enlarge

PRINT THIS PAGE
30mm - Joysticks
Springer Controls line of 30mm joysticks are the perfect replacement for the old GE line of 30mm joysticks used worldwide for the most difficult industrial applications.  Rugged and reliable, these joysticks are designed for longevity.  
To use the product selectors:
Joystick # of Positions:  2 position means the operator moves up/down or left/right, but NOT both.  
4 position means the joystick moves up/down and left right
8 position means the joystick moves diagonally as well as up/down and left/right
Joystick Operation:  Spring return to center or maintained positions
Joystick Mechanical Interlock:  The mechanical interlock requires the operator to press a button on top of the joystick before it can be moved from the center position.  This is a safety feature to help prevent accidental operation.  Joysticks can be supplied with our without the mechanical interlock.