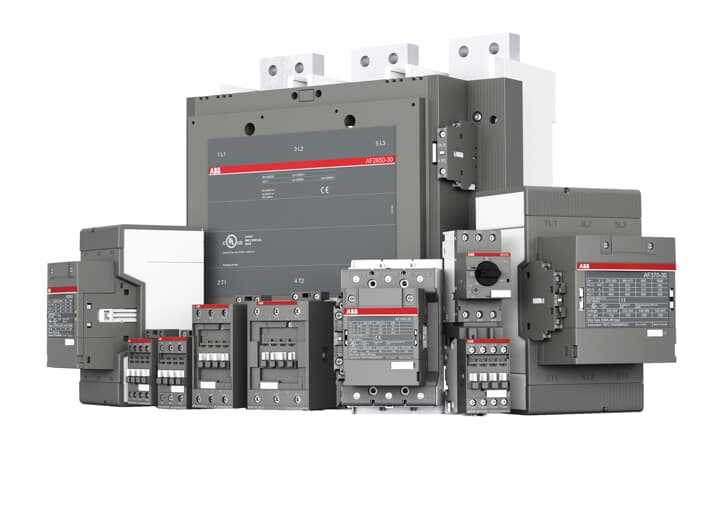 Click to enlarge

PRINT THIS PAGE
Springer Controls carries a complete line of IEC contactors from ABB® and relays from 9 Amps up through 700 Amps. All products are available as open devices or as an enclosed AC starter package. Springer Controls also carries a full line of accessories. DC coils are available for all AC contactors.
Contactors, overload relays, control relays, spare coils auxiliary contacts are all in stock.
Not all products are shown on website. If you don't see what you're looking for, call us.