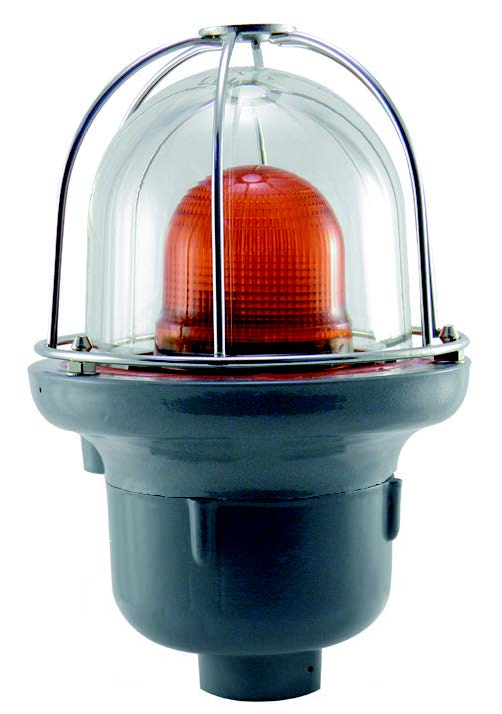 Click to enlarge

PRINT THIS PAGE
Explosion Proof Lights
Springer Controls offers a range of explosion proof strobe lights & signaling devices rated for ATEX zones 1, 2, 21, and 22. All units utilize an aluminum alloy housing with a rugged borosilicate glass dome. An optional stainless steel guard can be added to help protect the glass dome.
2 different conduit entry styles are available style TEX10 has two 3/4″ NPT connections entering from the side. The TEX30 and TEX50 housings have a single 3/4″ NPT conduit entry on the bottom.
All are rated IP65, dust and water tight for indoor or outdoor use. Rated for installation in temperatures from -20°C to +40°C (-4°F to 104°F).