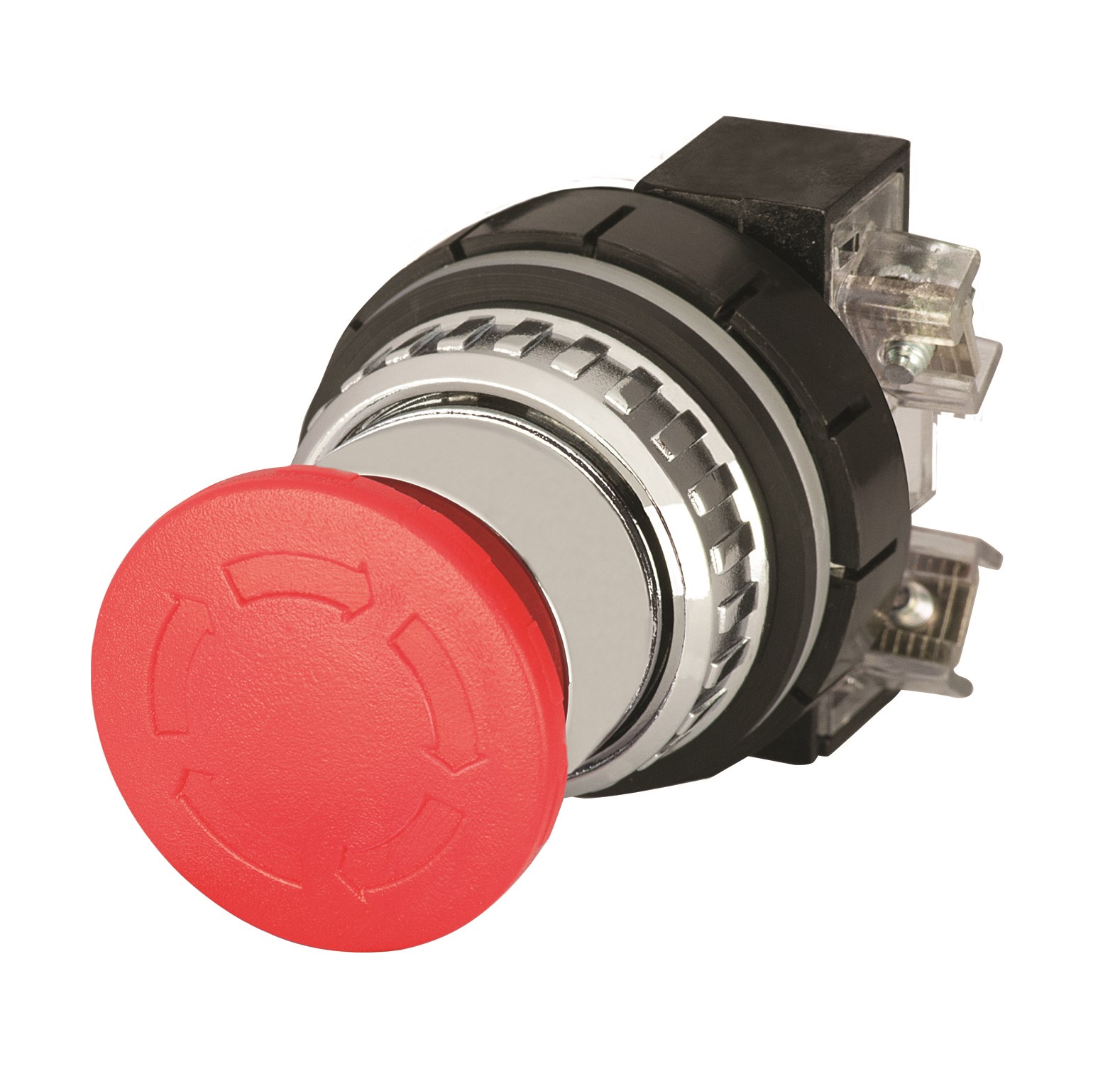 Click to enlarge

PRINT THIS PAGE
30mm - Mushroom Head Pushbuttons
Springer Controls line of 30mm mushroom head pushbuttons, manufactured by New Elfin in Italy are ideal industrial applications where rugged build and long operating life are requirements.  Metal ring nuts to secure the operator to your panel ensure a strong and safe installation.  The contacts use a combination of brass and nickel alloy with raised 1000/1000 silver pads to ensure excellent connections.  Contacts can be mounted with special screws to add many more contact configurations than shown on our site.  If you're looking for a contact combination or color not shown, please contact us and we can likely create a custom contact configuration to meet your requirements.
All are UL, CSA and CE approved, and comply with IEC 947.5.1, NFC 63140, and EN50007.  Sized to fit in a standard NEMA sized 30mm pilot device hole.
Use the drop downs to narrow down the choices to the button you are looking for.