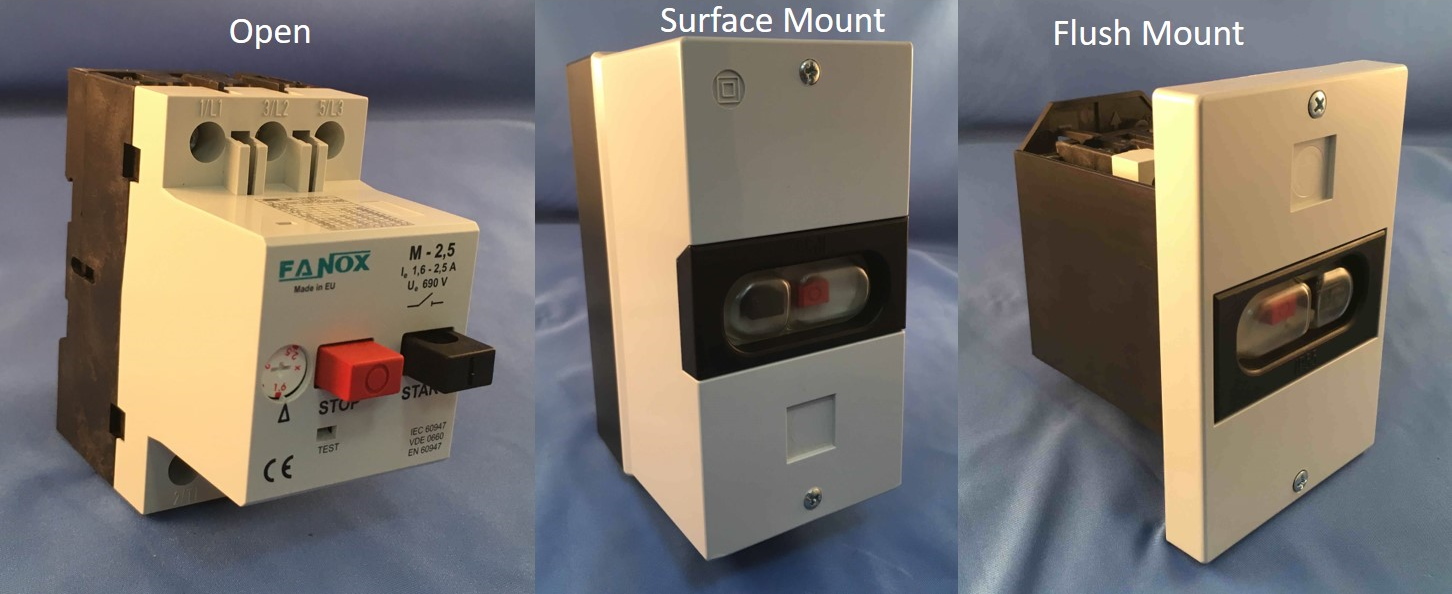 Click to enlarge

PRINT THIS PAGE
Manual Motor Starters
Springer Controls Company manual motor starters are 3-pole horsepower rated switches that incorporates a manual disconnect switch, overload relay and instantaneous magnetic trip mechanism in one compact device. The switches offer motor protection circuit breaker up to 32 amps. Available as open devices or as an enclosed motor starter.  All poles open for both thermal and magnetic trips.  UL listed, CSA approved.  To use the product selector filters:
Type:  Open (for mounting inside your own enclosure), Enclosed Flush mount (for mounting in the door of your own enclosure), Enclosed Surface mount (pre-mounted in IP55 rated enclosure)
Amp Range:  Choose based on the full load amperage (FLA) of the motor your want to start at whatever voltage you will supply.