Cable transducers, sometimes called "string pots", are used to measure linear position by using a flexible cable and a spring-loaded spool. The end of the cable is attached to the moving object, and the base is fixed. As the cable is pulled from the spool, a position sensor tracks the revolutions on the shaft of the spool and outputs this information in a variety of ways: 4-20mA, SSI digital interface or CAN. Four configurable relay outputs allow for additional signals at customizable set points.
String Pots for Hydraulically Extended Arms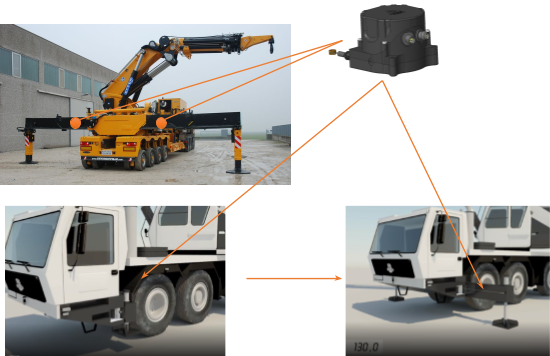 The Pandia cable transducer is commonly used to monitor the position of hydraulically extended arms such as crane or cherry picker booms, or crane stabilizing feet (shown in the examples below).
The Pandia is also offered in a "redundant" version, which is particularly important for cherry pickers, where a person is elevated. The redundant version has the electronics duplicated, with separate outputs, so if one set of electronics fails, the back up is enabled to continue monitoring the position and provide the appropriate signals to the controls.
Pandia Transducer Features and Options
The Pandia is rated IP65, IP67, and IP69K and rated to operate in temperatures from -25° to +80°C (-13° to 176°F). This makes it suitable for high-pressure water or steam cleaning, submersible to 1m depth for 30minutes, and completely dust tight.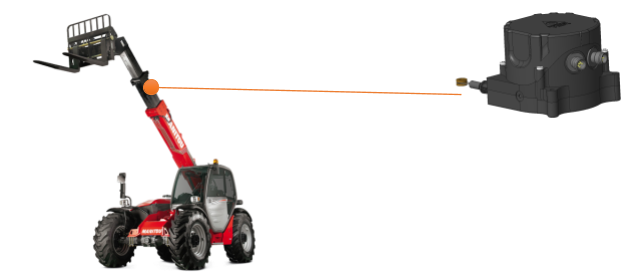 Currently, the Pandia is offered with cable lengths of either 3m or 5m and we expect to add longer cable lengths in the future. Contact Springer Controls for further information by filling out the quick quote form to the left or calling by (904) 225-0575.